Welcome to the 2018 Top Cheese Mid-Season Youth Tournament Registration with KM Lacrosse!
May 12 & 13, 2018

The Top Cheese Youth Lacrosse tournament is hosted by KM Lacrosse. The two day event will be held at the Kettle Moraine High School campus in Wales, Wisconsin.

Teams from around the Midwest will come together for a Mid-Season competition.

There will be 4 levels of competition for Boys : U14, U12, U10 and U8.



The Tournament is Scheduled for May 12 & 13, 2018.

All Games will be held at Kettle Moraine High School, 349 N Oak Crest Dr. Wales, Wisconsin 53183. Click here for a map!


Please read through each page carefully to ensure all information is provided accurately. Tournament Info:

Levels for Boys: U14, U12, U10 & U8


Payment Options
PAY BY CREDIT CARD: via Visa, MasterCard, Discover. Payment will be made by calling Kelly Donaldson at Kettle Moraine Community Ed. 262-968-6273 ext. 5326
​PAYMENT OFF LINE: You will be given instructions on the review page on how to pay offline.

Team Registration Cost
---

​U14 - $625 ($700 after February 28th, 2018)
U12 - $625 ($700 after February 28th, 2018)​
U10 - $625 ($700 after February 28th​, 2018)


**Schedules will be available the week of the tournament.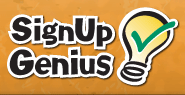 Volunteers - Sign up Here: Sign up for tournament duties